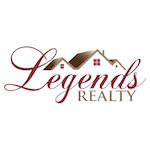 Investing in the Orlando rental market can provide an immediate cash flow as well as outstanding long term returns. When you decide to purchase investment property, there are five specific things that will help you be more successful.
Investment Goals
Establish your investment goals. You'll need to decide if you're purchasing the home to renovate and sell quickly or if you want to buy and hold the property for a while. Flipping the house requires a different strategy than purchasing the home and renting it out to a well qualified tenant for a longer term. If you're going to keep the investment property, talk to an Orlando Realtor who has experience in property management. You'll want to purchase a property based on what tenants are looking for and how much rent you'll be able to earn.
Property Location
Location is always an important consideration in the purchase of property, but when you're buying an investment that you'll place on the rental market, it's even more critical. You need to buy a property that's in a good area, where you can attract high quality tenants. Take a look at school systems, access to transportation and highways and the amenities available to the community. These things will allow your property to appreciate at a healthy rate.
Price Negotiations
The market in Orlando is improving, and there are still great deals on investment homes to be found. Negotiate a good, fair price for the home you want to purchase, and remember that investors make money at the time they purchase their investment, not when they sell it.
What to Buy
In the Central Florida market, you can find a good tenant pool for single family homes, townhomes and condos. There's a demand for all three housing types. When you're deciding what to buy, think ahead towards your resale goals. Single family homes typically sell the fastest, followed by townhomes and then condos.
Portfolio Size
Decide how many houses or units you want to buy. If you have $500,000 to invest, you can purchase one home for that amount or two homes for $250,000, or even five homes for $100,000 each. You get the idea. Just remember that each property you purchase comes with its own maintenance requirements. With the $500,000 home you'll have one air conditioning unit to worry about rather than five. Balance your maintenance costs with your investment strategy.
We work with a number of investors who need help deciding where and what to buy. If you have any questions about investing in Orlando, please contact us at Legends Realty.