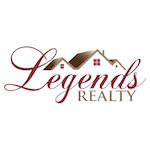 Landlords often ask if they should furnish their rental property in order to increase the rent they can charge and make their homes more appealing to potential tenants. In traditional long term rental properties, this isn't a good idea. You should only furnish your property if you are renting it out as a vacation rental, an executive rental or student accommodations.
Caring for the Furniture
One reason that furnished rentals don't work well for long term tenants is that people are never going to take care of your possessions the way that you would. Scratches, dents and stains aren't going to matter to the tenants when the furniture doesn't belong to them. It's just human nature, and you don't want to be disappointed or upset when you get your furniture back in worn condition.
Compensation for Damages
You will have a hard time getting a full replacement value or a fair compensation cost if you try to charge the tenants for damage to your furniture and the matter goes to court. If you get any money awarded to you, it will never be enough to repair or replace your furniture. Placing furniture in your rental home is risky for this reason.
Tenant Restrictions
Most long term tenants don't want a furnished home. They have their own furniture and they want to be able to move it into the rental home they choose. If you're advertising your home as furnished, you're going to reach a greatly diminished number of prospective tenants. The pool of renters just isn't as large for furnished homes.
Theft Risk
Tenants who are looking for a home with furniture already in it could be more transient and you don't know if they're going to help themselves to your sofa or your dining room set. If they vacate without notice, you run the risk of losing the furniture you had in place.
It's always our recommendation that you provide a rental home that is free of furniture. If you have any personal furnishings or possessions in the house, move them out when you put the home on the rental market. It's safer for you to store them, put them somewhere else or sell them. This will eliminate any additional stress from your experience as a landlord.
If you have any questions about this or anything pertaining to property management, please contact us at Legends Realty, and we'd be happy to tell you more.