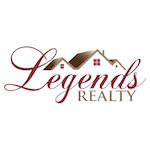 Today, we are sharing four specific reasons that you should consider Legends Realty for all of your Orlando property management needs.
Full Service Agency
At Legends Realty, you get full service property management. We provide a free rental analysis, a proven marketing plan that results in lower vacancy rates, move-in property reviews that are recorded by video, leases prepared by experienced attorneys and an eviction protection plan. We are a committed staff of licensed real estate agents, and our leasing consultants are available seven days a week. We protect your property by working only with licensed and insured vendors and by conducting thorough reviews of your property every six months. We take pictures so you're familiar with your rental home's condition at all times.
Mission-Driven
Legends Realty strives to be the pre-eminent real estate brokerage firm in Orlando. We are proud of our keys to success, which includes providing outstanding service, communication and results to our customers on a consistent basis. We create a culture of success, friendship and teamwork.
High Quality Marketing
We have a nationwide marketing strategy. When we enter your property into the Orlando Multiple Listing Service (MLS), over 10,000 Realtors can see your home. We also post your listing online with photos, maps and relevant property details. All of our listings are also available to Lease Locator companies in Florida. Referrals from current and past tenants and other agents we work with also provide us with a great pool of potential tenants.
Proper pricing of your rental home makes a big difference in marketing strategy. Even the best home will have a hard time renting if it's overpriced. We do our research and price your home according to the current market. Finally, we make sure your house is ready to show. Our attention to details such as curb appeal and interior cleanliness ensures your home is rented quickly to a high quality tenant.
Tenant Screening
Thorough tenant screening is critical to a landlord's success and we do a number of things to screen tenants. In our residential verification, we talk to past landlords and ask detailed, open-ended questions about the tenant. When a private individual instead of a management company is listed as a previous or current landlord, we do a property tax search to confirm we're talking to the person who actually owns the property. This stops people from trying to commit fraud and our extra level of scrutiny has saved our owners from some potentially bad tenant situations.
We analyze credit reports to get an accurate financial picture and evaluate a tenant's ability to meet their obligations. Applicants must meet our established credit standards. We pull driver's license records to check previous addresses. If an applicant says they have been living at one address for three years, but we find they renewed their driver's license at a different address a year ago, we wonder what they're trying to hide. Employment and income verification is also an important part of our screening process. We contact employers to verify employment and income. It's required that a tenant earns at least three times the monthly rent in order to qualify, and we ask for pay stubs to document the income. If someone is self-employed or retired, we can verify income other ways.
Finally, we conduct additional searches that reveal any criminal background or other red flags. We don't let tenants to move in with pets unless our property owners allow it. Lots of potential tenants have pets, so if you decide to allow them, we protect your property by limiting the breeds we'll accept as well as the quantity and size of the animals. Pet owners are subject to extra screening and lease addenda.
These are only a few of the reasons to choose us to manage your property. If you'd like to hear more about our services and what we can do for you, please contact us at Legends Realty, and we'd be happy to tell you more.