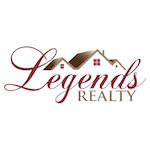 Vacancies cost landlords money. Every day that your rental property is vacant is a day that you aren't earning rental income. Therefore, it's important to keep good tenants in your property, and it's also important to get that home rented quickly when a tenant moves out. Here are the six most effective ways to make that happen.
Good Pricing
When you have the right rental price, you'll get a lot of interest from well-qualified tenants. An overpriced home will stay vacant on the market, or you'll get applicants who are desperate for housing because they're about to be evicted or they have terrible credit and cannot get approved anywhere else. Price the home competitively.
Curb Appeal
First impressions count, and when tenants see a house that looks appealing and well-cared for, they are going to be interested in living there. Potential tenants will simply keep driving if they pull up to a house for rent that looks dirty, overgrown or neglected.
Property Condition
Your property will rent quickly when everything is functional and well-maintained. You don't need granite countertops and stainless steel appliances, but you do need things that work and are easy to care for. Fix everything up before you start showing the property.
Cleanliness
Tenants want to rent a property that is clean and free of pet odors or other offensive smells. To rent the property quickly, you need to be sure it looks and smells good when you show it to potential tenants.
Marketing
The purpose of your marketing strategy should be to get your property listing in front of as many potential tenants as possible. Make sure it's listed on the MLS and get it on all the websites that people are using to find rental homes. If you want to rent it quickly, you'll need more than a basic yard sign.
Screening
Thorough tenant screening is critical. It might seem time-consuming when you have to check landlord references and compare address on their application to the addresses you get from a driver's license search, but it's worth the effort. You want to rent your home quickly to the right tenants.
Remember that one of the best ways to find great tenants and rent your home quickly is to use a professional property manager. If you'd like to talk more about that option and the benefits it can provide, please contact us at Legends Realty.