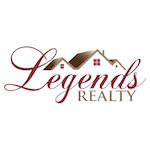 One of the biggest concerns for landlords is that a tenant will damage the property. This is understandable, and you don't want to be cleaning up messes and making large repairs between tenants. There are a few things you can do to prevent costly tenant damage.
Screening
A thorough screening process is necessary to find a renter who will take good care of your property. Make sure you talk to previous landlords and find out how the property was left when the tenant was living there. Ask about whether the tenant had pets and if they were clean. You'll also want to know if the tenant complied with the lease and got their full security deposit back. When the tenant shows up to view the property, take a look at the car. If it looks dirty and messy inside and out, there's a good chance the tenant will treat the home the same way.
Inspections
Before a tenant moves in, make sure you have a clear and indisputable record of how the property looks. Take pictures and use video to document the condition of the home. You'll compare this inspection report to your inspection when the tenant moves out. This will help you prove any damage and withhold the repair costs from the security deposit. Be sure that all the necessary repairs have been made to the property. Handing over a home that's in good condition will show your tenants that you take it seriously. Ongoing inspections are also critical. Schedule a time to visit the property every six months during a tenancy.
Repairs and Maintenance
The lease should state which responsibilities are yours and which are the tenant's in terms of maintenance and cleaning. When your tenant reports a maintenance issue, respond to the problem immediately. Use that opportunity to take a look around and ensure nothing is being damaged at the house.
Security Deposit
The security deposit is a bit of insurance you have against tenant damage. You should require the tenants to pay the full security deposit before they move in, and make sure you collect it with enough time to allow those funds to clear.
Tenant damage is always a risk, but when you screen properly, inspect regularly and collect a healthy security deposit, the chances that you'll lose money are greatly reduced. If you have any questions, contact us at Legends Realty.