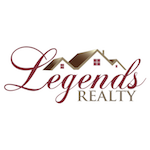 Today, we are talking about how to set the best price on your rental home. A lot of landlords think that they can list their home at whatever price they desire, based on their mortgage payment or what kind of rental income they want to achieve. However, it's not the property owner or the professional property manager that dictates the price of a home. It's the rental market. You have to price your home according to the market; otherwise no one will be willing to rent it.
Comparable Properties
The best way to get a feel for the market is by doing a little research. Check out what similar properties are renting for in the same area. Make sure you're comparing your home to homes that are similar. You want to look at properties that have the same square footage, the same number of bedrooms and bathrooms and the same amenities. You also want to compare houses that are in the same condition. Take a look at those rental prices, and you'll be able to see what kind of range you're working with.
Pricing it Too High
A great indicator that you've priced the property too high is a lack of interest. If you have the home listed on the market and you're advertising in all the right places, but no one is calling or emailing to see the house, they are probably turned off by the price. Adjust it accordingly, and you will probably start to get requests. People will want to see a house that's priced competitively, but they'll ignore one that's priced too high.
Other Concerns
If you're getting plenty of interest in the house, and people are coming to showings and asking for more information, but no one is filling out an application or taking the next step, you know you have other problems. The price is okay if they are showing up, but if they're not interested in renting, it might have something to do with the condition of the home, the location or a lack of curb appeal. Ask for feedback from potential tenants who come to see the property and make adjustments. Maybe the door needs a fresh coat of paint and the patio needs some flowers. Or, you might need to fix some things that are not working inside.
Pricing your property correctly is the first step in marketing it well and attracting a high quality tenant. If you have any questions, or you need help settling on a price for your rental home, please contact us at Legends Realty, and we'd be glad to help you.