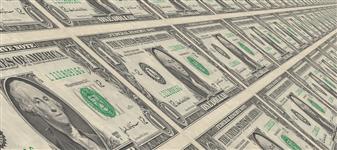 Did you know that a cosmetic makeover could increase your property investment rental value? If your property has been vacant for some time and is in need of some TLC, you need to make it more appealing. Every day that your property sits vacant on the market you are losing potential rental income.
When you do things to increase property value with your rental home, you're also raising its rental potential. Making your home more appealing to tenants will ensure you attract a high quality resident who is willing to pay what your home is worth. It's also a tax deduction. These are 5 easy things you can do to increase the amount of rent you charge and the return you earn on your investment.
Paint the Property
Changing from a dark to light color can dramatically lift the mood of a room and make it seem bigger and brighter. This will increase your rental value for very little out-of-pocket costs.
Pay Attention to Floors
If you have hardwood floors, give them a good polish. Clean out the grout between your tiles to give the property a cleaner, warmer feel. You'll also be able to protect it better against heavy traffic and wear and tear. You'll notice the floors look fantastic, and so will potential tenants.
Update Hardware
It's amazing the difference a new door handle can make to some tired old cabinets. This is a cost-effective way of bringing new life to an aging kitchen. Replace your current hardware with something shiny like nickel or silver, and make sure you give your cupboards a good clean.
Create Curb Appeal
Paint the front door. This is an inexpensive way to dress up your property and it provides an instant first impression that's favorable. Clean out any debris at the entryway and make sure the house looks great from the street.
Lawns and Landscaping
If your lawn is overgrown and your landscaping is out of control, a tenant may drive by and be immediately turned off. Make sure it looks inviting and well-maintained.
If you'd like to talk about additional ways to increase your income and your property value,
contact us
at Legends Realty. We'd be happy to serve as your resource for professional
Orlando property management
.