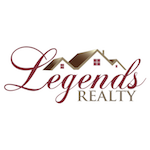 As professional property managers, we see a lot of the same mistakes being made by landlords over and over again. Today, we're offering seven tips that will help you avoid these costly and frustrating errors.
Bad Tenants
Poor tenant selection can be a major mistake. Signing a lease with a bad tenant can lead to a series of problems that may be time consuming and expensive. Screen all your applicants carefully. Professional property managers have the resources and knowledge available to do a thorough tenant screening, so if you don't feel prepared to do careful and rigorous background checks, get some help. Remember to check every detail on the application, verify income and talk to prior landlords.
Late Rent
Lots of landlords fear that tenants will damage their property, but tenants who don't pay the rent on time can be more problematic. If a tenant is late paying rent, take action immediately. This is important for two reasons: First, it ensures that the outstanding rent is collected as soon as possible; Second, it communicates to the tenant that if they are late in paying, there will be immediate consequences. Set a good precedent for rent collection so tenants know what is expected.
Insurance Issues
You need a landlord insurance policy that eliminates unnecessary risk and potentially expensive payouts. Landlord insurance provides a safety net and peace of mind. You'll be covered against malicious and accidental damage to your property if the tenants do something to it. You can also get coverage for loss of rental income if there is damage or a catastrophe that leaves you unable to rent it to your tenants.
Maintenance Response
Respond to maintenance and repair requests as soon as possible. It's your responsibility to act on any maintenance issues that are reported. If you don't fix things, you will take on a lot of legal liability. If a tenant gets hurt because you were too slow in repairing something, you can be sued. Be proactive with your maintenance and conduct regular routine inspections of the property so you know what needs work before it becomes a large expensive problem. Put together a maintenance schedule so everything is getting serviced on a regular basis.
Tenant Relationships
Always maintain a respectful, professional relationship with your tenant. If you become friends or get too close, you can find yourself in an awkward situation later on, especially if a dispute arises. Using a professional property manager is a great way to keep a distance between you and your tenants.
Lack of Inspections
It's a huge mistake not to inspect your property regularly. This is your opportunity to document the condition of your home and catch problems before they become too complicated. If you don't inspect regularly, tenant damage will go unnoticed and be more expensive to correct later. You'll also put your tenant and your property in danger if you aren't taking care of maintenance issues because you don't know they're there.
Self-Managing
If you don't have the time, knowledge, and interest in property management, you need to hire a professional to help you. It's a full time job and you need to be available to respond to maintenance requests, emergencies and tenant concerns. You need to know the laws and conduct regular property reviews. It might seem like you're saving money by self-managing, but it can actually cost you a lot more in the long term.
If you'd like to talk about professional management services, or you'd like more information on avoiding these mistakes, please contact us at Legends Realty.