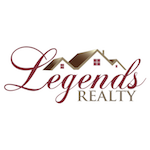 A Free Rental Analysis is a good first step in understanding the rental market. Although for planning purposes it may give you some indication of what your property may rent for if it were to go on the market today, there are many additional factors that determine a home's rental value, such as its condition, floor plan, special features, community amenities and so on.
When you decide to put your home on the rental market, a Legends Realty's team member would be happy to meet with you to view your home personally. Additionally, please note that Legends Realty is highly experienced in all aspects of property management, including how to effectively market and show it to potential tenants so you'll rent it for top dollar. We can typically get most properties rented within 2 to 5 weeks. In the meantime, if you have any questions or comments about the rental process, or if you'd like any additional information, please don't hesitate to call or email 407-333-1010 ext 2.
The approximate rental amount you can expect to get for your property is based upon other successfully rented properties in your area and should be accessed upon a visual inspection.
When a Free Rental Analysis has been requested, one of our Business Developers will contact you to schedule a walk thru of your property. If by chance we miss you, please call or email us with the date and time that is convenient for you. Do keep in mind the rental analysis is based on other comparable rentals in the area of your property. In your email from Legends Realty you will find attached a Reference List, Management Agreement, Property Information Sheet and other Management information for your review.
Call us today and let us turn your property into a profitable investment for you.
WE OFFER TWO CHOICES FOR MANAGEMENT
1. Full Service Management Agreement: (Highly recommended.)
Management fees are charged on a percentage basis as the rent is collected. The amount charged per calendar month will depend upon the actual amount of rent collected.
Management fees are for our services in connection with:
Attending to daily telephone, email and fax inquires.
Timely rent collection.
A manager on call 24 hours a day, 7 days a week, 365 days a year.
Organizing keys for showings, review and repair vendors.
Collection of late rent through various legal means.
Lease enforcement with tenants.
Attending to correspondence.
Organizing maintenance repairs and quotes.
Administering rent through the trust account.
Scanning/Archiving of invoices
Preparing calendar monthly statement for property owners and collating supporting information for the owner's statement.
Liaison with home owner or condo associations if applicable.
Conducting annual rent reviews.
Regular follow up with maintenance contractors.
Periodic visual review of the property to ensure lease compliance.
Process notices to vacate
Liaison with insurance companies, when authorized.
Lodging security deposit claims, (when necessary) in accordance with the Florida Landlord Tenant Laws, F.S. 83.
Maintaining a staff of highly skilled and trained professional property managers who answer the phones to conduct business during normal business hours.
Maintaining a professional office with the latest in technology and property management tools in our industry.
Constant ongoing training and cutting edge knowledge of our industry.
The officers and directors of Legends Realty are licensed as Florida Real Estate Brokers.
*** We offer a 20% discount to our Management Fees listed in our Agreement to Owners/Investors once we list four or more properties under one Tax ID or Social Security number using our Full Service Management Agreement.
Additional Professional Services such as Eviction Protection, detailed Bi-Annual Property Review Reports, direct deposit, initial lease preparation and so much more are included with Full Management Only
2. Lease Only Agreement: For local owner's interested in managing their property, but need assistance in marketing and securing a well qualified tenant.
The leasing fees are for our services in connection with:
Writing, arranging, placement, recording and administering advertising photos, information, and signage
Arranging and conducting showing appointments with prospective tenants.
Keeping property owner informed of the showings and rental activity.
Administering lease applications and processing applications for tenancy.
Tenant screening via credit reports, eviction searches, criminal background check, sex offender checks, verification of former landlord references, and employment verification of applicant.
Negotiating the terms of the lease with prospective renters.
Organizing the new lease agreement and conducting items necessary for the new residency.
Attending to the lease closing with tenants, processing of lease including general information and rules and regulations for the new tenants.
Conduct video/photo and written move-in review
Register and activate the tenant's rental payment system.
3. Additional Professional Services include:
Hand deliveries to tenants as necessary.
Filing evictions "if" necessary.
Attending court evictions "if" necessary
Preparing annual year end income/ expense statements and IRS 1099 Forms.
Eviction Protection
Bi-Annual Property review report (which includes digital pictures, a written review of the property and recommendations to preserve value)
Conduct video/photo and written move-out review
Direct deposit
Initial attorney lease preparation
Fully computerized system
Online statements
Emailed follow up on repairs
Emailed follow up while property is available for new tenant
Collections.
Please call my direct line at 407-333-1010 ext 2
Email: tinalopez@legendsre.com
Tina Lopez
Legends Realty