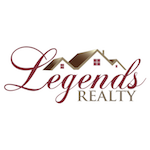 Choosing a property manager is an important part of becoming an investor. Once you have found the investment property that you want to buy, you'll need to think about more than just the fee when you're deciding on an Orlando property management company.
Property Management in Orlando FL: Fees
The fees charged for property management in Orlando are important, but you have to consider the services you're getting in exchange for those fees. When viewed in the context of the dollar value of the management fee annually against the sale value and capital appreciation of your property, a capable and professional property manager's fees are a modest and tax deductible expense.
How to Choose a Property Management Company
Investors can easily fall into the trap of appointing a low fee provider of Orlando property management, thinking that they will save money. However, that's a false economy. A myriad of factors must be considered when you are deciding how to choose a property manager. A low fee property manager can actually cost you more money due to long vacancy times, a lack of expert legal knowledge, and a total disregard for how their actions can impact your bottom line.
Questions to Ask an Orlando Property Management Company
When you're selecting an investment property manager, be prepared with some key questions to ask about their experience and procedures. Here are some of the things you'll need to know:
What kind of local market knowledge do they possess? Are lease terms tailored to meet the peaks of the leasing cycle? Standard lease terms that end at the bottom of a leasing cycle could cost you money.
Can the property manager customize services to meet your investment goals and expectations? A good property manager will be aware of your specific needs and expectations so your investment can reach its full potential.
How does the management company maintain compliance and adhere to the legalities imposed on property investors before a home is rented out? You don't want to be liable for legal action.
How is market rent determined, and how often are rents reviewed?
Can the property manager make recommendations on what should be updated or improved at the property to maximize the full income earning potential?
Remember not to dwell on fees when you're choosing a property manager. If you have any questions about property management in Orlando, FL, please contact us at Legends Realty. We'd be happy to tell you more.