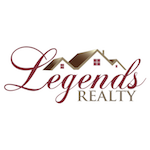 Security deposit disputes are the most common source of contention between landlords and tenants at the end of a lease term. It's important that tenants understand everything that is expected of them before they move out in order to get the full amount of their security deposit back.
Cleaning and Property Removal
Remove all your personal property from the rental home before your move out date. You will receive instructions on what to do with your keys, remotes, garage door openers, key cards and other security features. Make sure the property is clean and in the same condition that it was given to you. You'll need to have the carpets professionally cleaned and left in good shape. The lawn should look clean and neat, with the grass cut and the shrubs trimmed. If there is any debris, make sure it's removed from the outdoor space. Treat the carpets and the property for fleas and pests if you had pets living in the home.
Damage and Wear and Tear
The security deposit will be changed for any damage that is left behind, above regular wear and tear. Dirt and waste must be cleaned up and removed and any minor repairs should be taken care of so your security deposit isn't charged.
Inspect the Property
Check the appliances and the systems and make sure they are clean and functional. The fridge should be defrosted, light bulbs should be working and the air filters should be changed. Open up the closets and the cupboards and clean out any insects, dust and debris that may have gathered on top of the fridge or under the sinks.
Checking Out
Once the full term of the lease has expired and everything you are responsible for has been taken care of, it's time to check out with your management company or landlord. Hand in the keys, pay any outstanding balances and make sure you leave a forwarding address so they will know where to send your security deposit.
If you have been a responsible tenant who has paid rent on time and maintained the property well, there's a good chance you'll get your full security deposit back. If you have any questions, please contact us at Legends Realty.