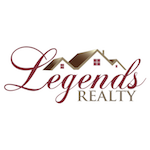 Mold can be very dangerous to your investment property as well as any tenants you have living in it. It's a problem that develops when moisture builds up inside the house. This is often the result of windows that aren't insulated well. These four tips will help you take care of any mold issues you might have at your rental property.
Act Quickly
It's important to be proactive, especially if your tenants come to you with concerns that there might be mold in the home. You don't want to assume that the problem is in fact mold, and you never want to say that word when you're talking to your tenants. You want to avoid as much potential liability as possible, so take care of the problem quickly and assure your tenants that whatever it is, it will be cleaned up and prevented in the future.
Coverage
Find out what kind of coverage your landlord or dwelling policy might provide for mold detection and clean up. The policies vary in Florida. With the humidity as high as it is and frequent rainfall, many people see mold as nearly impossible to avoid, and your policy may have limits in place. However, find out what's covered and get your claims filed quickly.
Mold Removal and Testing
Removing the mold from your property is not something you should do yourself. Scrubbing the walls and windows with bleach is not going to solve the problem. Conduct a quality air test first, which will detect the presence of mold spores in your home. Talk to reliable and reputable vendors who have the experience and judgment to treat your mold problem with discretion and speed.
Documentation
You'll want to document that the problem was taken care of and all the mold has been cleaned up and removed from your property. Take pictures and videos that demonstrate the mold conditions before and after you had the work done. You will need this for your insurance claim and it will also help you prove that you solved the problem if the tenants try to complain later.
Mold can present serious health risks for some people, so act quickly and take the problem seriously. Reduce any risk or liability by moving the tenants out of the property while the mold is being cleaned up. This is better for them and it's better for you. A few days in a hotel will be a lot less expensive than legal claims down the road.
If you have any questions, contact us at Legends Realty.