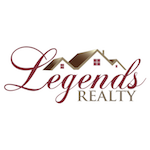 Owning a rental property in Orlando can put you at risk for a lot of legal liability. All you have to do is open a newspaper or turn on the television and you'll hear about the latest lawsuit making the news. This is a litigious society, and you need to do everything you can to protect your investment. For landlords, the most common areas of litigation are when tenants or their guests are injured at the property or the property is damaged by vendors or tradespeople.
Screening Vendors
When you hire someone to work on your property, it's absolutely essential that you screen them thoroughly. Professional property managers will often only work with licensed, insured contractors and trades professionals because we understand the liability that can occur when someone without a professional license is hired. You want to work with people who are not only excellent at what they do, but also fully insured with public liability coverage.
Minimizing Risk
While many owners have their own contractors and tradespeople that they may want to work with, as property managers we cannot take on the risk that is associated with workers who are unlicensed and uninsured. You should minimize your own risk by avoiding contractors who don't meet those qualifications. If something is fixed incorrectly and a tenant gets hurt or your property gets damaged, you will have to cover those expenses yourself because you won't be able to hold your unlicensed and uninsured vendor accountable.
Vendor Relationships
It's more cost-effective and better business to establish good relationships with professional vendors and contractors who provide great work the first time and are willing to stand behind that work. You'll also get the added protection of knowing that they are covered by professional ethics and liability insurance.
At Legends Realty, we require that all work on our clients' properties be performed by our licensed and insured tradespeople. We carefully select them for their quality and affordability. If you have any questions about this, please contact us at Legends Realty.