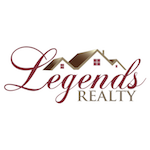 When you have a rental property, you want to preserve its value and get the highest return you can out of your investment. Today, we're sharing a few tips that you MUST DO when you want to get the most out of your rental.
Rent-Ready
The inside and outside of the house should be move-in ready at least three days before the tenant moves in. Have the carpets professionally cleaned and make sure they're in good condition. You don't want any lingering pet odors or stains. Ceiling fans and light fixtures should be clean and working and you want all the windows and sliding glass doors to operate and lock properly. Make sure your screens are in good condition. Any debris or trash that was left behind by a prior tenant must be removed. Check attics and closets as well to make sure nothing was left behind.
Appliances and Systems
Check the fridge, stove, dishwasher, microwave, garbage disposal, heating and cooling system and garage door openers. You want all your appliances and systems to be clean and working. Check faucets and other plumbing fixtures and ensure all the tile in the bathroom and kitchen has been properly caulked or grouted. You don't want any loose or cracked tiles. Check the outlets and the light switches and make sure the cover plates are secure. The air conditioning system needs special attention in Florida; keep the coils clean and the drain line open. Install a new filter and check the duct work and the vent registers.
Safety Features
Smoke alarms need to be properly installed in bedroom areas, and you'll need to check and make sure they're working. A five-pound fire extinguisher needs to be in the property, easily accessible and functional. All exterior door locks need to be changed between tenants.
Exterior Considerations
If you have an irrigation system in your yard, have it serviced. You should also check any well water system you have and your water softener system. Mow the yard and make sure the lawn and flower beds are free of weeds, overgrowth and clutter. Check that the house number can be seen on the front of the house and the mailbox. Check the roof for any leaks or damage.
These are just a few of the things you can do to maintain your home and maximize its value. If you have any questions, please contact us at Legends Realty, and we can tell you more.