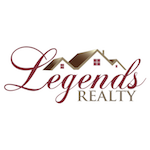 In the past, landlords were able to successfully manage their own properties by knocking on doors to collect rent in cash and handling repairs on their own. However, the industry has changed dramatically. In order to invest in rental property and protect your asset, you need to treat it as a business. Property investments can effectively help you build your wealth and income security, but you must detach yourself emotionally from the property.
Keep Your Tenant Relationships Distant and Professional
Communicating with your tenants is important, and you want to be respectful of the people renting your home, but it's not appropriate to be friends with them. Do not form the kind of relationship where you talk to one another on a regular basis about things other than the property. This is where a property manager can have a huge impact. Leave the tenant relations to your manager. You never want the tenants to be in a position where they can use their relationship with you against your property manager.
Maintain Consistent Policies with Your Tenants
Keeping your relationship strictly professional and allowing your property manager to enforce your lease will help you be a more successful landlord. If rent begins to come in late or not at all, you don't want to let your tenant get away with it. Even if you are emotionally moved by the tenant's situation, you need to think about your property as an income producing business.
Have Reasonable Expectations for the Property
If you once lived in the home that you're renting out, it might be hard to stop thinking about it as your own residence. This is an investment for you now, not a home. The tenants will probably never look after the property the same way that you would. As long as they are keeping it clean and well maintained, you'll have to be satisfied with that.
Work with a professional property manager so you can increase your success as an investor. When you leave the hard work and the day to day operations to your property manager, you'll be able to detach from the property emotionally, and you'll be able to enjoy the income you earn as an investor.
If you have any questions about how to turn your investment property over to a professional manager, please contact us at Legends Realty.