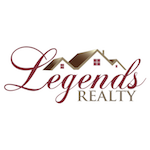 Legends Realty is committed towards helping it's customer's manage their Central Florida investment properties in the best possible way.
Over the years the award winning team members of Legends Realty has successfully leased and managed thousands of single family homes and residential properties such as yours both within and around your community.
We're focused on getting you the highest rent, within your desired time frame, with the most qualified tenant.
We want to make sure your rent is paid on time, your home is well taken care of, and you the owner are communicated with both efficiently and effectively.
I sincerely believe that our broad experience and know how in residential property management can be of assistance to you, both now and in the years ahead.
Should you have additional questions, please feel free to email me or speak with any of our highly talented and professional Business Developer's at (407) 333-1010, ext. 2.
From here you may request a Free Rental Analysis and feel free to contact us with any additional questions anytime.
We look forward to working with you and your property in the near future.