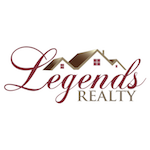 Regular property inspections can help you enforce your lease and protect your rental property. It's important to take your time and do a thorough and detailed property review when you're inspecting. Many landlords are tempted to just give the home a quick glance, but you need to be more comprehensive.
Checking on Maintenance
One of the best reasons to conduct detailed property inspections is that they give you the opportunity to check for maintenance issues that need to be addressed. When you take the time to carefully check things out, you'll stay informed about your property and you'll be able to keep it operating in the best condition possible. At some point, you may want to put the property on the sales market, and that's going to require ongoing repairs and maintenance. You don't want its condition to deteriorate over time because that will cause the value to deteriorate as well.
Things to Check
Inspect the ceilings in each room of the house, looking for signs of water leaks. You should also check for deterioration to paint on the interior and exterior of the property. Look at your wood fixtures and check for deterioration or rot. It's important to clean out your gutters on an annual basis and check your downspouts. Window frames shouldn't be damaged and each window should have a screen that's intact and free of holes or tears. Peek under the eaves and see if you notice any staining or signs of leaks. Look at your water heater and your air conditioning unit. Make sure there aren't any plumbing leaks hiding under sinks or faucets. If there are wet areas due to leaks, check for damage in the floors, door frames or adjoining walls.
Outside, if there are obviously uneven or damaged pavers and concrete, you'll want to fix those so no one trips over them. Look at the condition of your lawn and make sure the landscaping is neat and attractive. You should also inspect the condition of any fences, gates or outside fixtures. Check the patio, deck, driveway and if you have one – the pool.
Inspections give you the opportunity to ensure tenants are keeping up with maintenance and not causing any damage. Encourage your tenants to report any repairs that are needed. When you keep on top of these issues, you maximize the value of your investment property.
If you have any questions about this, please contact us at Legends Realty.