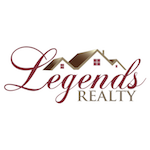 We talk to a lot of property owners who are not sure whether they should sell their Orlando property or hold onto it and rent it out. This is a personal decision that depends on your particular situation. However, if you need help deciding what to do with your house, we have a few things that you should consider.
Being a Landlord
The first question you'll need to ask yourself is whether you're ready to be a landlord. This is a full time job, and there's a lot more involved than just collecting rent every month. If you don't have the time or the knowledge to keep up with laws, find and screen tenants and respond to maintenance requests, you'll need to hire a property manager. This usually works out better for people who decide not to sell their properties; professional managers can help them maximize the rental value of their home and the long term return on their property.
Financial Considerations
The sales market is improving, and home values are on the rise. However, if you don't have a lot of equity in your home already, it's probably not the best time to sell. On the other hand if you really need the cash that a sale can provide, you might want to list it on the sales market and see what kind of offers come in. If you don't need the money right now, holding onto the home and renting it out will probably give you a larger return in the long run. Property values will continue to rise and your home will be worth more in the future.
Tax Benefits
There are a number of tax benefits that come with owning a property and renting it out. All of the expenses related to your property are tax deductible, even the management fees you pay a property manager. You can also continue to deduct the interest you pay on your mortgage. Talk to a CPA or a tax specialist before you make your decision, because there are a number of pros and cons to being a landlord under the current tax code.
We would be more than happy to discuss the options you have. Please contact us at Legends Realty for more information.