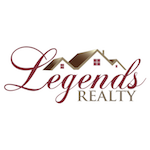 At the end of a lease, your tenant might provide you with a notice to vacate. Any intent to vacate should be compliant with your rental agreement, and you'll need to have a procedure in place to ensure that you're able to get the property back on the rental market promptly. As an Orlando property management company, we have a lot of experience with this, and we're sharing our process today.
Notice to Vacate Rental: Communication
As soon as we receive the notice of intent to vacate, we reach out to the tenants and ask why they are planning to leave the property. We also make sure that appropriate notice was given. Then, we communicate with the property owner to discuss the notice to vacate rental property and the reason the tenants are leaving. We'll talk about the tenant's move out date and see if there is anything we can do to prevent the vacancy. In some cases, there might be a problem that we weren't aware of at the property, and if we can fix it, the tenant may be willing to renew a lease or stay a little longer. We'll talk about the recommended market rent and our advertising plans.
Property Management in Orlando: Marketing the Home
After discussing the lease terms and receiving instructions from the owner or investor, we will immediately begin to market and advertise the property for rent. We'll place the property on our own website and advertise it on all the leading rental websites that prospective tenants are using to find homes. We'll create professional signs for the property, print brochures, and reach out to our database of prospective tenants to let them know that your property is available.
Move Out Checklist and Property Condition
We provide the outgoing tenant with a move out checklist, which includes instructions on how to prepare the property for showings. We want the home to be presented in its best condition when potential tenants are looking at it, and the tenants want to minimize the likelihood of claims against their security deposit.
As your investment property manager, we will maintain constant communication with you when we hear feedback from tenants who are seeing the property. We will discuss any recommendations that may get your property rented faster and for more money. Our goal is always to make sure a new tenant is ready to move in before your current tenant leaves.
If you have any questions about a notice to vacate or anything pertaining to Orlando property management, please contact us at Legends Realty.