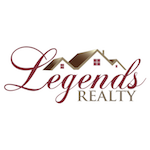 Moving out of a rental property in Orlando is something all tenants will eventually do, and our goal is to make sure you're prepared when this is necessary. At Legends Realty, our tenants are required to give at least a 60-day written notice prior to the lease expiration. This is a tenant guide for the moving out process.
Before You Give Notice
Check your lease to be certain that you are eligible to give your Notice to Vacate. Your rental agreement will specifically state when you can give the proper 60-day notice. You cannot give us a Notice to Vacate if you are still bound to your lease term. If you need to move out before the end of your lease term, contact us to discuss your early lease termination options. Remember that all notices must be in writing. We do not accept these notices by email because we need your printed signature. We also do not accept notices by fax.
When other landlords and property management companies call for references, we will only provide your rental history if you have submitted a written Notice to Vacate and we have your authority. The Notice to Vacate you submit will include the authorization for us to provide rental references.
Rental or Sale Showing Appointments
Part of the move out procedure is making the property available for showings. Once we receive a Notice to Vacate, we will place the property back on the market and will show the property to prospective new tenants or buyers. We expect you to allow licensed Realtors or representatives from Legends Realty to show the property during that 60-day period.
Move Out Procedure
After we receive your Notice to Vacate, you'll receive a move out packet with instructions on what to do during the notice period. At Legends Realty, we only perform move out property reviews after possession of the property has been returned to our office. We do not do move out inspections while you are present at the property. It's your responsibility to deliver all keys to our office. You can leave garage door openers in the kitchen drawer. Failure to return keys and openers may incur additional charges. We'll need you to provide a forwarding address and phone number for your security deposit refund. Use the Moving Checklist we provide so you can remember the important move-out details.
Security Deposit Return
When you follow the move out procedures and leave the property in good condition, it simplifies your security deposit refund. We will provide you with your security deposit refund within 30 days of move out, in accordance with the Landlord Tenant law.
As your Orlando property management company, we want your move out experience to be pleasant and successful. If you have any questions, please contact us at Legends Realty.