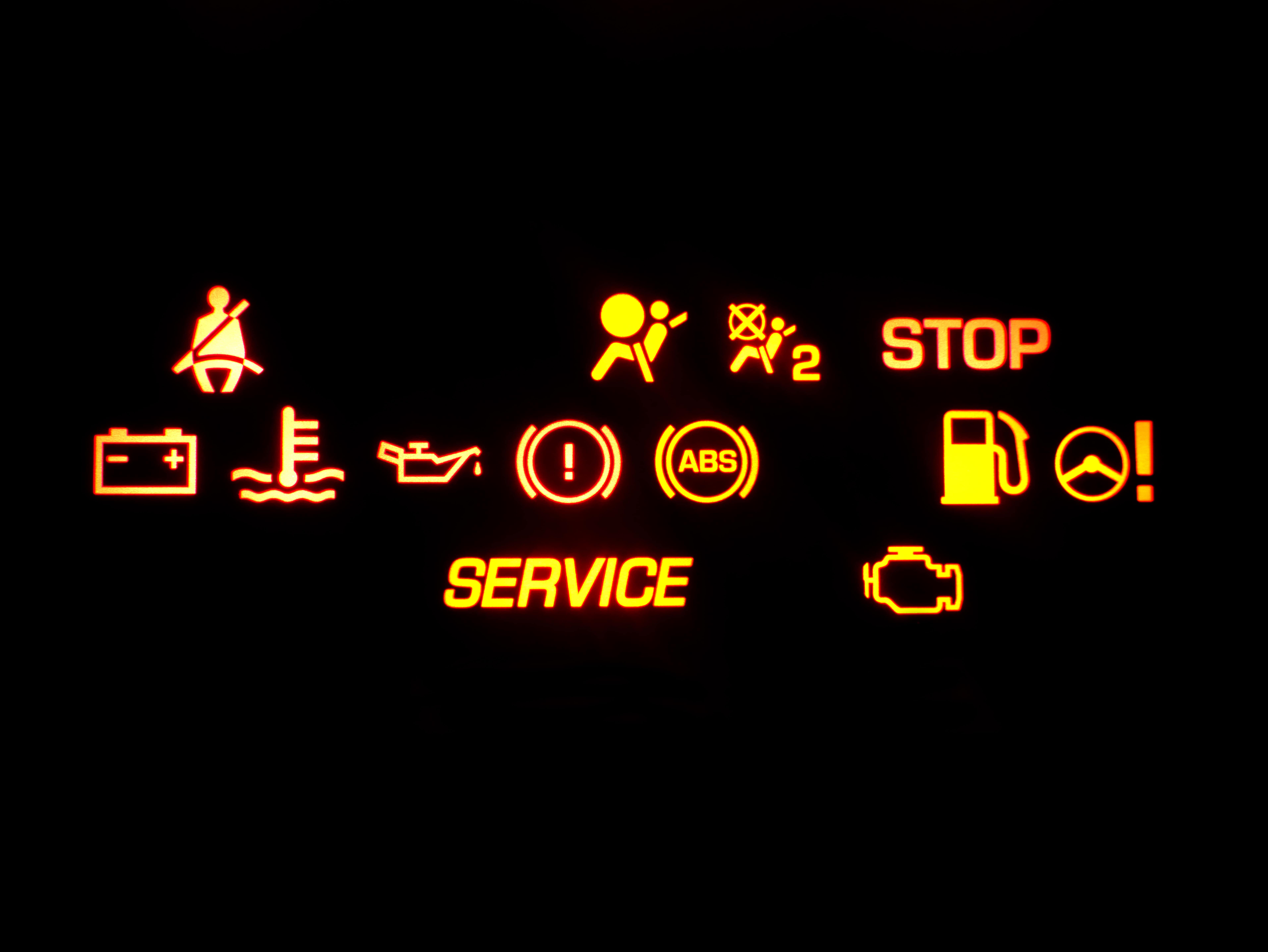 Unless public transportation is readily available, the majority of people use some type of motor vehicle. Watching for signs of trouble and taking measures to prevent theft can go a long way to protect your means of transport. No one wants the hassle of breaking down or incurring financial loss.
Watch for these five signs of trouble and take action.
Warning lights – most vehicles come with several warning lights and they are there for a reason. Paying attention to them when it is something small can save you the cost of large repairs, such as replacing a motor.
Whirring engine – this could mean a bad battery. Consult a good mechanic and find out if your battery is in need of replacement before you end up stranded.
Watch for fluid leaks - they should not be dripping out of your vehicle. There are several possibilities - engine oil, brake fluid, antifreeze/coolant, transmission/hydraulic fluid, etc.
Grinding brakes – ignoring this can mean a loss of life, yours, or your passengers. This sound may indicate that you may have worn or shot brake pads. Drive carefully to a mechanic and find out why it is making this noise.
Steering wheel shimmy – this is also not a good sign. It could signal one of three things, out-of-balance wheel, which may speed up tire wear; a bulge in the tire, which could lead to a blowout; or a loose lug nut, which is even more dangerous because it could mean losing a tire while driving. Never ignore a shimmy - visit the nearest tire store as soon as possible to find out what is causing the problem.
Abnormal smells – if you smell gasoline, act fast. If you see flames, get out fast. Do not drive the vehicle. Turn off the engine and find out what is wrong. Leaking fuel is extremely dangerous.
Beware – car thieves lurk in many places. Statistics indicate stolen cars occur in the U.S. approximately every 25-30 seconds. Taking a few precautions can help prevent your vehicle becoming one of these statistics.
Never leave your car running or leave the keys in the ignition while unattended even if you consider it a safe place, such as in front of your own home.
Unless parked in a secure garage, keep your car door or your vehicle locked at all times.
Do not store packages or valuables in plain sight in a vehicle – this encourages thieves or vandals to break a window to see what you have. Replacing a window is both a hassle and costly.
If possible, take out any removable electronic devices (e.g. CD player) when you leave your car or hide them in a locked trunk.
If you can afford it, install an antitheft device. There are many available, such as car alarms, steering wheel locks, immobilizers, glass sensors, ignition-kill switches, Lo-Jack, radio receivers/transmitters, and more.
If you have a garage, park your car inside and lock the garage.
If you do not have a garage, park your car in a safe, well-lit, or well-traveled area at night
Have your vehicle identification number (VIN) etched into the windows and major parts of your car to make your car harder to resell on the black market.
Avoid parking your car in a long-term parking lot but if you do, check to see if there is good security and camera coverage.
Being proactive with the maintenance and care of your vehicles will increase safety and save money over time.