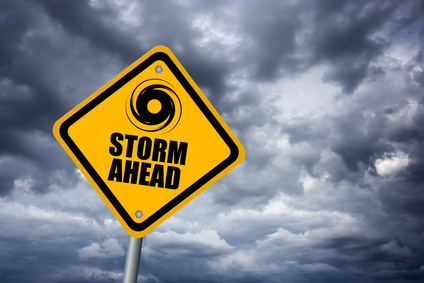 In Central Florida, weather emergencies are always a possibility. Rain and wind storms are frequent and even though we aren't on the coast, hurricanes and tropical storms can often cause flooding and a lot of other damage in and around Orlando. It's important to prepare your rental property for potential emergencies.
Communication Plans
Make sure you know all the agencies that you might need to contact, and how to get in touch with them. Emergency numbers you should have include FEMA, the Red Cross, local utility companies as well as law enforcement agencies. You'll also need to have your tenant's contact information, as well as their emergency contact numbers. Your tenants should know how to get in touch with you during emergencies. It's also critical to have relationships in place with vendors. After a weather event, roofers, electricians and restoration companies will have their hands full. You want to be a priority customer.
Disaster Plans
Preparation can help minimize the risk to your property and your tenants. Plan ahead so you know how you will protect the structure of your home, particularly the windows and doors. You might see people on the news taping their windows, but that does not actually help and then you have a lot of tape to scrape off after the storm. Check any vacant units you have and turn off the power and water before the storm hits. Talk to residents about what will happen if they need to evacuate. You'll need to track displaced tenants. Charge your phones and electronics and have disposable cameras available in case you need to document damage without electricity. Collect bottled water and fill all your gas tanks.
Insurance Coverage
Study your insurance policies so you know what your coverage includes. Prepare to document all the damage that occurs and report a claim immediately. Each insurance company has a different process for claims, so make sure you know whether you are expected to call or go online to get your claim started. Remember to take photos or videos and make detailed notes when you're inspecting the property after the storm.
Most of the weather emergencies that occur in Florida are those we can plan for. Take advantage of the lead time by putting a disaster plan in place and making sure you have all the contact information you'll need to communicate with your tenants as well as emergency agencies and repair people.
If you have any questions, contact us at Legends Realty and we'll be happy to tell you more.