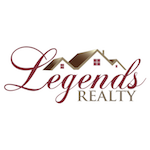 Landlords often ask if it makes more financial sense for them to manage their own rental properties. If you want to self-manage, and you have the time, knowledge, and experience that's required, then you can take care of all the details associated with your investment on your own. However, you aren't really saving any money by doing your own management. The services you get in exchange for that management fee can actually save you money in the long term. You also have to consider whether you have the temperament to treat this property as a business.
Legal Issues and Eviction
It can be very difficult for a DIY landlord to do things like evict tenants and hold them accountable to the terms of the lease. Eviction can be emotional, and if you're not prepared to remove a non-paying tenant, you should leave it to a professional manager. You'll also need to understand the legal process and be prepared to represent yourself in court. This can be a challenge if you don't understand the landlord tenant laws thoroughly. A single mistake can cost you a lot of time and money.
Protecting Your Time
As a self-managing landlord, you'll need to be on call 24 hours a day, 7 days a week, and over every holiday and weekend. If your tenant calls with an air conditioning problem or a water leak, you need to respond right away. You'll need a plan for who will respond if something happens at your property while you're on vacation, working late, or out of town.
Vendors and Maintenance
Professional property managers have relationships in place with licensed, insured vendors. This often saves you money because they're able to negotiate lower rates for a higher quality of work. If you don't have a reliable vendor list with plumbers, electricians, and other contractors who can respond the moment you need them, you're going to have tenants who are displeased and a property that accumulates additional damage.
Tenant Screening and Management
Your success as a landlord largely depends on the type of tenant you place. You need to follow fair housing laws while showing your property, screening your applications, and walking the tenants through the terms of the lease. You need to be able to do a search of prior evictions, run a credit check, and talk to employers and former landlords. If you allow a bad tenant into your property, you can face months of unpaid rent and thousands of dollars in property damage.
Documentation and Insurance
As a landlord, you need to document everything in order to protect yourself and your property. How will you respond if you're accused of improperly keeping a portion of a tenant's security deposit? You need to document the condition of your property at move in and move out, and you need to keep careful records of rental payments, communication, and maintenance issues. You also need to work closely with an attorney, an insurance agent, and other professionals who can help you remain legal and compliant when it comes to running a rental property.
Most of the mistakes made by self-managing landlords are more expensive than a property management fee. At the end of the day, you're paying for peace of mind for yourself and your family. Your management fees are tax deductible, and well worth the knowledge, experience, and talents you get from your Orlando property management company.
Enjoy doing what you love, and leave the property management to us. If you have any questions, please contact us at Legends Realty.