Orlando Property Management
Let us manage your Orlando rental property!

At Legends Realty, Orlando Rental Property Management is all-inclusive. Our property managers handle the daily responsibilities associated with rental properties, so you can sit back and relax. We provide incomparable service during the rental process.
We understand what our clients want from their Property Manager – because we are investors ourselves.
We understand our role is not just to provide an administrative service, but to provide expertise and strategies to maximize our clients' return and minimize their exposure to risk.
If you are looking for a property management agency who:
Really understands your needs
Truly knows how to maximize your overall return
Offers you direct contact anytime with the business owners; who are fellow investors
Maintains a sensible ratio of properties per manager
Can manage properties across the entire Central Florida area supporting your portfolio now and into the future
Is passionate about property and best practice property management
Then call us today – we go above and beyond.
Our mission is to ensure our clients have an enjoyable, stress-free experience as a landlord; we strive to save them the frustration we have experienced in our own portfolios with hiring (and firing) Property Managers. We operate with a "client for life" philosophy, with cutting edge technology but old-fashioned values for customer service and communication. We've shaped a completely different business model and philosophy to Orlando Realty and Property Management.
We know what investors want. And that's what we deliver.
Whether you are looking to switch from your current manager, are looking to rent out a newly purchased property, or just want a second opinion, we will ensure the process is seamless from your first inquiry. Call Legends Realty for all of your Orlando Rental Property Management needs.
We will manage your property as though it's our own.
Why Choose Legends Realty

We are Property Management specialists.
Orlando Realty and Property management is our specialty; our focus; it's all we do. We do not sell properties so the properties we manage are our only priority.
We are business owners.
We are a family-owned business and the business owners are hands-on every day. You will not be left dealing with inexperienced sales agents dabbling in property management. Call us whenever you need to – we are here to help.
We are investors
Our team members are experienced and are all investors. The business owners have extensive investment experience, transacting many and various types of property deals for themselves – from 'buy and hold' to 'renovate to sell', 'renovate to rent', 'lease purchase', and 'lease option'. Property investment is in our veins and this shows in our passion for our industry, our business, and our clients!
Inquire about Our Services
What Will My Property Rent For?
Property Owners - Please complete the above form for a Free Rental Analysis of your home. Our office will forward to you all the necessary documents for your review, will prepare a rental range and one of our Business Developers will contact you for an appointment to view your property. We specialize in the areas of Seminole, Orange and West Volusia counties of Central Florida.
CENTRAL FLORIDA PROPERTY MANAGEMENT in Lake Mary, Deltona, DeBary, Casselberry, Orlando, Longwood, Winter Springs, Oviedo, Sanford, Maitland, Altamonte Springs, Winter Park, Heathrow, Winter Garden, Windermere, Lake Nona, Orange City, Deland, and Apopka, Florida.
For our procedures and more information, visit our FREE Rental Analysis Blog.
FOR ADDITIONAL INFORMATION ON OUR MANAGEMENT SERVICES
High Quality Marketing -
We have a nationwide marketing strategy. When we enter your property into the Orlando Multiple Listing Service (MLS), over 10,000 Realtors can see your home. We also post your listing online with photos, maps and relevant property details. All of our listings are also available to Lease Locator companies in Florida. Referrals from current and past tenants and other agents we work with also provide us with a great pool of potential tenants.
Appropriately evaluating your rental home has a major effect in marketing strategy. Even the best home will experience considerable difficulties leasing if it's overpriced. We do our research and value your home as per the current market conditions. We ensure your home is prepared to show. Our attention to detail regarding interior tidiness and curb appeal guarantees your house is leased rapidly to an qualified tenant.
Advertising -
We created an aggressive marketing campaign using the latest technology and online resources to attract prospective tenants. Our ads are individually designed for each property to create a professional look and highlight the special features of your property.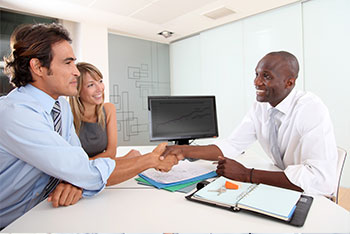 Showings -
You won't find another management company that is more available to show properties. We have staff available to answer the phone and schedule showings on the weekends, holidays, and evening hours; this is when renters are looking! LOW VACANCY RATE - We can typically get most properties rented within 2 to 5 weeks on average. Our Leasing Consultants send Weekly emailed communication updates while property is vacant. 
Tenant Screening -
Thorough tenant screening is critical to a landlord's success and we do a number of things to screen tenants.
In our residential verification, we talk to past landlords and ask detailed, open-ended questions about the tenant.
When a private individual instead of a management company is listed as a previous or current landlord, we do a property tax search to confirm we're talking to the person who actually owns the property. This stops people from trying to commit fraud and our extra level of scrutiny has saved our owners from some potentially bad tenant situations.
We analyze credit reports to get an accurate financial picture and evaluate a tenant's ability to meet their obligations. Applicants must meet our established credit standards. We pull driver's license records to check previous addresses. If an applicant says they have been living at one address for three years, but we find they renewed their driver's license at a different address a year ago, we wonder what they're trying to hide.
Employment and income verification is also an important part of our screening process. We contact employers to verify employment and income. It's required that a tenant earns at least three times the monthly rent in order to qualify, and we ask for pay stubs to document the income. If someone is self-employed or retired, we can verify income other ways. 
A thorough background check is critical in the tenant selection process. We look for bankruptcy, foreclosures, evictions, repossessions, convictions.
Finally, we conduct additional searches that reveal any criminal background or other red flags (check writing ability and social security fraud alerts and so much more).
We don't let tenants move in with pets unless our property owners allow it. Lots of potential tenants have pets, so if you decide to allow them, we protect your property by limiting the breeds we'll accept as well as the quantity and size of the animals. Pet owners are subject to extra screening and lease addenda.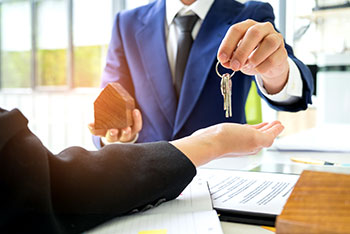 Lease -
We handle all the necessary paperwork associated with the leasing of your property and ensure compliance with applicable local, state and federal laws. Our lease is attorney drawn and is updated and reviewed by an attorney regularly. We enforce all the terms of the lease including timely rent collection and the tenant's responsibilities to maintain the property. 
Maintain Consistent Policies with Your Tenants -
Keeping your relationship strictly professional and allowing your property manager to enforce your lease will help you be a more successful landlord. If rent begins to come in late or not at all, you don't want to let your tenant get away with it. Even if you are emotionally moved by the tenant's situation, you need to think about your property as an income producing business.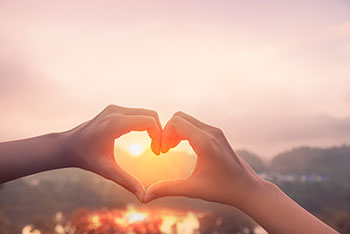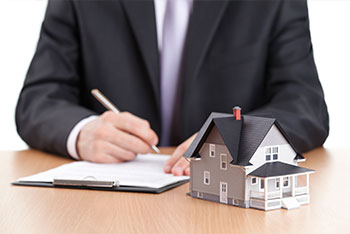 Scheduled Property Reviews -
Our maintenance staff visit the property on a regular basis to perform bi-annual property reviews. The visits include a full walk-thru of the interior and exterior of the property along with digital pictures and a written report. Frequent visits help to discover tenant damage or neglect, maintenance concerns, unauthorized pets, over occupancy issues, etc, early in the term of the lease.
Move-out Process -
We set high expectations for our tenants from the beginning of the lease period. Tenants are supplied with written move-out procedures to follow and are held accountable for any repairs or cleaning that is necessary when they vacate the property. Our move-out process is extensive and includes a digital video recording of the property.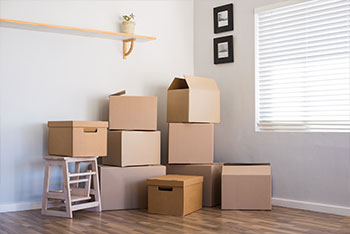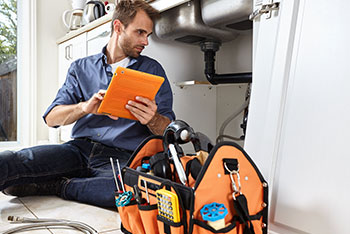 Maintenance -
We have skilled, licensed and insured tradesmen and suppliers available to service your property's needs. With our purchasing power we get high quality service at reasonable rates. Our Vendors are loyal, trustworthy, and quick to respond. All receipts for services are provided with the owner's statements. Emailed Communication updates of repairs and maintenance.
Setting High Standards -
When you put your property on the market in the best condition it can possibly be, you're going to get a lot more interest from potential renters. You're also setting a standard for how you expect the property to be maintained during the course of a lease. If you hand over a home that has scratched flooring, broken appliances and chipped paint, your tenants will get the idea that you don't care very much about the home. They won't care either.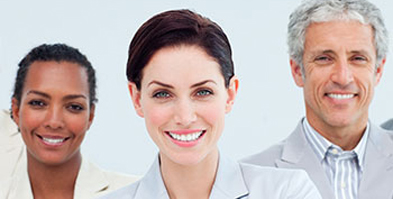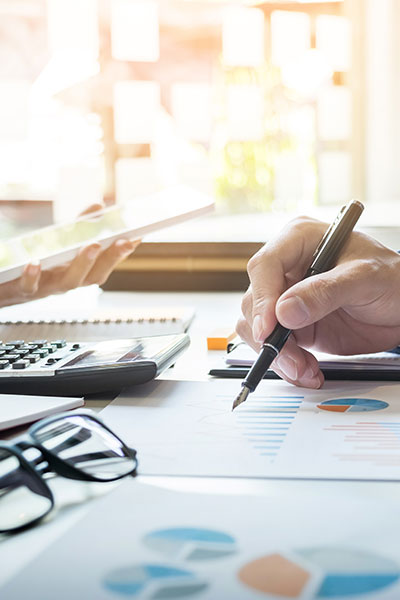 Financials and Reporting -
Detailed accounting for all income and expenses for your property is provided on a monthly basis. The timely disbursement of funds to owners is a high priority. We utilize the industry's most advanced property management and accounting program to accomplish this. This program also allows owners to access the system online and obtain property information through the online Owner Portal. Copies of all lease documents, accounting statements, work orders, receipts, and vendor invoices are stored and available for viewing in the Owner Portal at any time. At the end of the year we supply owners with annual statements categorizing all income and expenses for the property and a 1099-MISC for tax purposes. 
Q: Answers Regarding Funds

A: When you entered into a management agreement, LEGENDS REALTY established an account for you and your property. LEGENDS REALTY recognizes the importance of accurately collecting and disbursing funds. The bookkeeping program used by LEGENDS REALTY is specialized software designed to handle the many facets of property management and accurate record keeping, and complies with the requirements of the Florida Real Estate Commission.

Q: Banking

A: LEGENDS REALTY holds your account in a trust fund mandated by the state of Florida. This account does not earn interest. LEGENDS REALTY accounts for each owner's funds separately in the trust account and does not co-mingle funds with broker monies, following the Florida Real Estate Commission requirements.

Q: Monthly statements

A: LEGENDS REALTY sends monthly statements to owners via online owner portal. An email will be sent monthly as a reminder. If you have difficulty reading your monthly statement, please contact your management team. We are happy to assist you and answer your questions.

Q: Disbursement of monthly funds

A:

LEGENDS REALTY disburses available funds to owners on the 10th of each month UNLESS either day falls on a Saturday, Sunday or Holiday, in which case disbursements are processed on the following Tuesday. A calendar of scheduled payout process dates is available on our website 

www.centralflrentals.com

. LEGENDS REALTY does not disburse funds on weekends and holidays. LEGENDS REALTY does NOT issue owner checks unless there are sufficient funds in the owner's account. It is vital to accurately post rents, pay vendors, and disburse funds for your account. Therefore, it is vital that LEGENDS REALTY adhere to this schedule to ensure servicing every owner's account.

LEGENDS REALTY distributes owner funds in two ways:

Company check disbursed directly to the owner accompanying their monthly statement.
ACH direct deposit – directly disbursed into an owner's bank account; LEGENDS REALTY mails monthly statements after disbursement. A form to start ACH is included with this information.

Q:  End of year procedures

A: At the end of each year, LEGENDS REALTY is required to file 1099's for income received over $600. Please note that this amount is for "total income received," and not the yearly total of owner disbursements. The Internal Revenue Service dictates the "total income received" requirement. Please note that security deposits are not included in this amount.
It is necessary that you supply LEGENDS REALTY with the necessary Social Security/Tax ID information so the 1099 is accurate. LEGENDS REALTY will send the 1099 for the rent by January 31 for the previous tax year. If there is a change in your tax information such as a new trust or address, please notify us with the Owner Change of Information form. If you need another change form, please contact us.
LEGENDS REALTY also issues 1099s for disbursements to vendors for work over $600.00. Therefore, owners do not have to issue 1099s for work completed and paid through the LEGENDS REALTY trust account. Owners are responsible for issuing 1099s to any vendor paid through the owner's personal account.
The last statement of the year will reflect "total amounts" for income and expenses that have transpired throughout the year, such as management fees, leasing fees, landscape, utilities, repairs and maintenance, etc. The amounts will not reflect any funds issued through the owners personal account. Owners can submit their last statement to their tax person along with other information for income tax reporting. LEGENDS REALTY does not issue statements to the owner's tax preparers. Please note a copy of the owners 1099 and cash flow report will be available in the owners online portal.
Technology -
New Age Real Estate incorporates the most advanced technology available in the business:
Paperless Office
Electronic
Payments (ACH)
Electronic Rent Collection (ACH)
Industry Leading
Web Based Management and Accounting Program
Owner and Tenant Online
Web Portals
Online Document Signing and Storage
Electronic Statements and Reporting
Bank Lockbox Service
e-fax, VOIP phone system
Digital Video Recording Online & Website Advertising
Search Engine Placement
We are always looking for new innovations that will better serve our clients.
We are different because we think like you… an investor!
The choice of Property Manager is an important one, so it's important to be clear on what you want from your Property Manager.
Isn't the point of using a Property Manager that you feel comfortable that your property is in safe hands, under the care of an expert in their field, that understands your needs, and knows how to maximize your return?
The problem is that there is often a wide gap between what an investor wants from their Property Manager, and what service is provided by general industry standards. This is because in many cases Property Management is not the core focus of a Real Estate Agency, and is often under-resourced both in terms of staffing and expertise. Property management is left to 'get by'. This results in Clients constantly frustrated by having to chase their Property Manager, feeling left in the dark, and as though they are spending more time managing their manager, than their manager spends on the property.
So, in our experience, it's important to choose an Agency that just focuses on property management.
At Legends Realty we are property industry experts as well as property management specialists.
That's all we do. We chose to be focused; specialized.
We handle unexpected maintenance, repairs bills, and guide you through the minefield of decisions that follow
We think like investors. We know what renovations add value for rental and what doesn't, and what will add to the future property value as well.
We understand the finances behind owning property. We understand the true cost of vacancy and tenant turnover, and the true cost of poor management.
We can offer strategic advice, drawing on years of experience as an active full-time investor.
When does a Property Manager really 'earn their keep?' In monthly rent collections and writing up leases… or with the 'bigger stuff'? At Legends Realty, when trouble strikes is where the benefits of our knowledge and experience really shines through. And where our philosophy to business really sets us apart.
At Legends Realty our clients are not just a number to us. We know our properties; we know our clients; we know our tenants.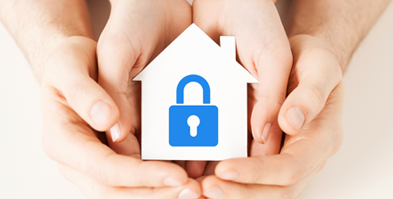 Licensed REALTORS® -
A real estate agent who is a member of the National Association of REALTORS®, which means that he or she must uphold the standards of the association and its code of ethics.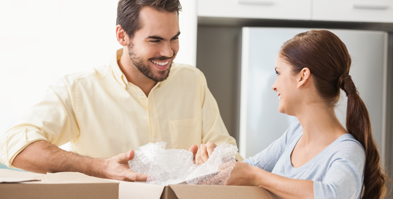 Eviction Protection -
We pay for the cost of an eviction if the tenant we procured defaults on the payment of rent.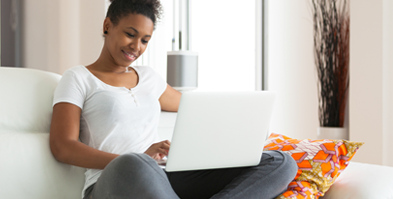 What will your home rent for? -
We will prepare a rental range for you; forward all the documents for your review then a Business Developer will call you to schedule a time to view your property. Click here Free Rental Analysis
Our fees are competitive: WE OFFER SEVERAL CHOICES FOR MANAGEMENT
---
Full Service Management Agreement: *recommended
Our monthly management fee is 8% or $100 whichever is greater of the collected and a one-time fee of 50% of contracted rent once we secure a tenant. The fee comes from the first collected rent.

Lease Only Agreement:
For local owners interested in managing their property, but need assistance in marketing and securing a qualified tenant.
There is a one-time fee of one full month's rent once we secure a tenant for this service. The fee comes from the first collected rent.
***We offer a 20% discount to our Management Fees listed in our Agreement to Owners/Investors once we list four or more properties under one Tax ID or Social Security number using our Full Service Management Agreement.
Additional Professional Services such as Eviction Protection, detailed Bi-Annual Property Review Reports, direct deposit, initial lease preparation and so much more are offered with Full Management Only
We would love to help you achieve your property goals, whether it be just one investment that you want to be a passive hands-off set-and-forget strategy, or whether you have or want to build a portfolio.
We live and breathe property and can offer far more expertise to our clients than...well...we think any other manager in Orlando can! (But don't just take our word for it. Read our testimonial page) So call us today on 407-333-1010 ext 2 for Orlando Property Management services, so that you can sit back and relax, knowing your investment is in expert hands.
Orlando Area Information
Orlando is a city in the U.S. state of Florida and the county seat of Orange County. Located in Central Florida, it is the center of the Orlando metropolitan area, which had a population of 2,387,138, according to U.S. Census Bureau figures released in March 2016, making it the 24th-largest metropolitan area[11] in the United States, the sixth-largest metropolitan area in the Southern United States, and the third-largest metropolitan area in Florida. As of 2015, Orlando had an estimated city-proper population of 270,934, making it the 73rd-largest city in the United States, the fourth-largest city in Florida, and the state's largest inland city.
The City of Orlando is nicknamed "The City Beautiful," and its symbol is the fountain at Lake Eola. Orlando is also known as "The Theme Park Capital of the World" and in 2014 its tourist attractions and events drew more than 62 million visitors. The Orlando International Airport (MCO) is the thirteenth-busiest airport in the United States and the 29th-busiest in the world. Buddy Dyer is Orlando's mayor. Source From Wikipedia
Areas We Serve