Moving to a new home can be exciting. You're getting a change in scenery, and you're starting a new chapter in your life.
Moving can also be very stressful. Your moving checklist is probably several pages long. If you can find the right moving service and stay organized, you'll avoid all the headaches associated with moving.


Planning Your Move
Evaluate your needs and find the best mover for your budget and requirements. Today, moving companies offer a wide range of services. They can help you plan, store your belongings, pack, and unpack. Some companies will even decorate and organize your belongings in the new place. Packing isn't always as simple as it sounds, so get as much help as you can afford.




Sort your belongings into three groups: Keep, Donate, and Throw Away. Label everything according to the rooms in which they'll be kept. Provide your movers with copies of your floor plan so they can be efficient when moving things into the home. Movers recommend keeping boxes under 50 pounds when possible. Put heavier items in smaller boxes and lighter items in larger boxes.



Moving Company Referrals
Talk to family members, co-workers, and friends about good and bad moving experiences. Your real estate agent can also be an excellent source for information and referrals. If you're being transferred to the area for work, talk to your relocation company about movers they recommend.
Check the websites of large industry organizations like American Moving and Storage Association. They have lists of their members, and they hold those members to terms that are positive for consumers. The AMSA doesn't recommend specific movers, but they can provide resources and member contact information. You should always get several estimates to compare costs and services.
Check the Better Business Bureau as well. You'll get some insight about companies that are registered through the BBB. You'll see a rating and whether there are any complaints against the company. Online, you can also read company reviews and visit websites.


Compare Moving Services and Rates
Estimates are often based on the weight of your household items, the distance that you're moving, and the amount of packing and other services you'll require. Be up front about everything that needs to be moved. Talk about how you'll pay; whether you can use a credit card or cash only. It's critical that you understand all your rates and charges, as well as the liability policy if anything is lost or damaged. For example, many moving companies will not be responsible for anything you packed yourself.




If you bought Orlando real estate from elsewhere in the country, make sure you understand all the regulations associated with interstate moves. Your moving company should give you a copy of a consumer booklet entitled "Your Rights and Responsibilities When You Move."


Get and Stay Prepared
Even the best planned moves will come with risk. Insurance is crucial. Check with your homeowner's insurance carrier about coverage for your belongings while you move. Your mover will provide either released value insurance or full replacement value, which you must sign for on your bill of lading. If you have high-value items like heirlooms, paintings, or collectibles, you might want to consider a separate insurance rider. If something gets damaged, file a claim immediately.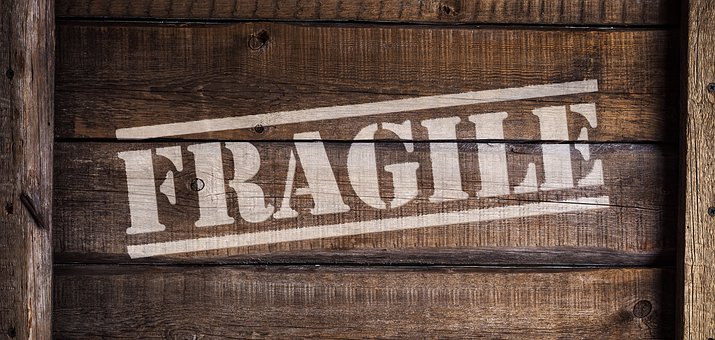 Good luck with your move. If you have any questions when you're moving homes, please
contact us
at Legends Realty. We'd be happy to help with all your
central Florida real estate
needs.